The Donate Life Rose Parade Float has done more than just participate in a century's old parade. Since 2004, it has been a symbol of hope and healing for donor families and recipients of organ, eye, and tissue donations. It's a sincere and beautiful homage to those who have given so much and have lost so much. This year's theme for the Rose Parade was "Echoes of Success," and the Donate Life team created "Teammates in Life," a breathtaking Polynesian catamaran with sails that displayed 60 floral portraits of donor honorees. Twenty-four organ, eye, and tissue recipients rowed the float, and 12 living donors and recipients walked alongside down Colorado Boulevard in Pasadena, California.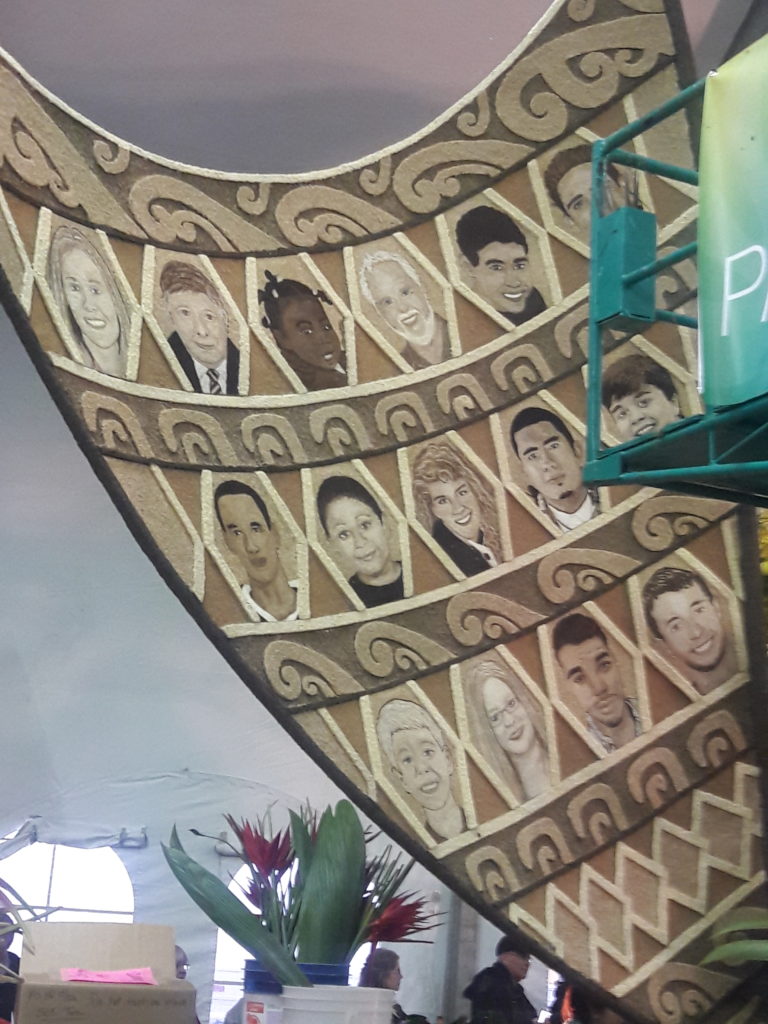 John Taylor, top row second from right.
This year's United Tissue Resources and Xtant Medical donor honoree was John Taylor. Taylor, born in Nottingham, England, lived for adventure and helping others. He served proudly in the British military before he made the United States his permanent home. He became a geophysicist for a large oil company and traveled the world to ensure the preservation of communities, wildlife, and the environment. Since his passing in 2015, Taylor's tissue donation has changed the lives of 66 recipients, a true act of kindness and service that has impacted far more people than just those who received his donation. His spirit of generosity and service now live on through his children, Keri and Gavin Taylor, who attended the Rose Parade along with Gavin's wife, Sarah.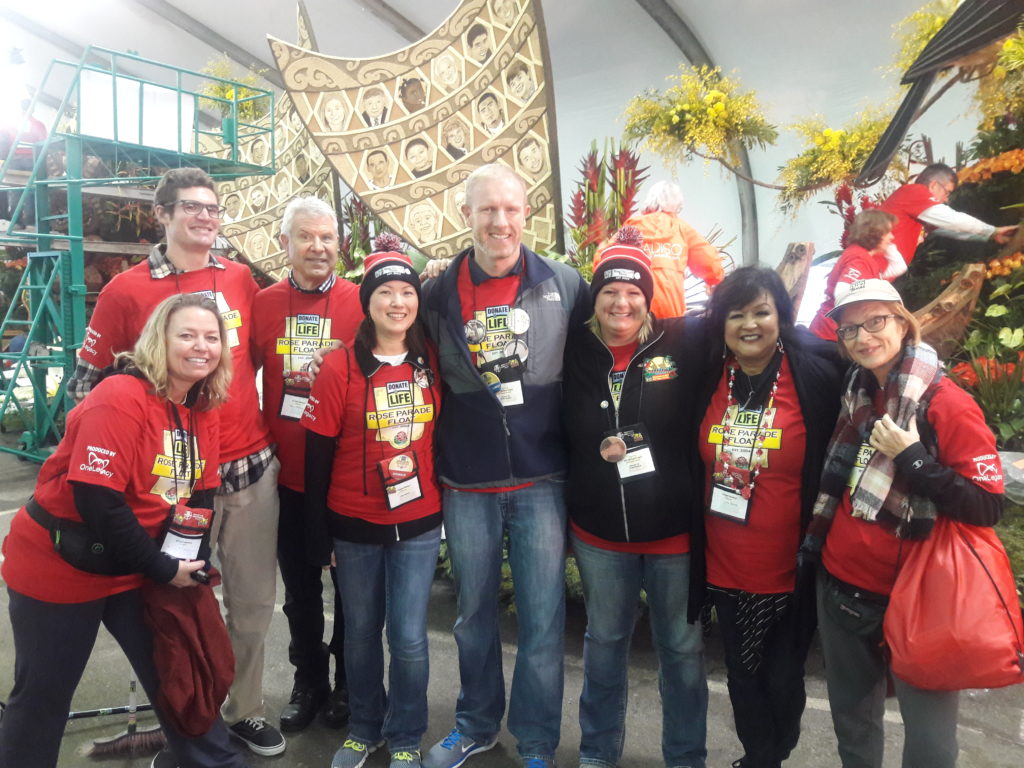 The Taylor Family
Jeannie Purdy, Family Services Coordinator from United Tissue Resources, met the Taylors for the first time in-person and attended festivities with the them. Along with attendees from Xtant Medical, the group participated in decorating the float.
Gavin Taylor worked hard to help cover the catamaran's deck with ground up walnut shell, while Keri and Jeannie assisted with the preparation of 1,000 white Akito roses that adorned the waves. Each rose was dedicated by an individual whose life has been impacted by organ, eye, and tissue donations.
The Rose Parade occurred and was televised on January 2nd. The Donate Life Float, "Teammates in Life," won the 2017 Theme Trophy for excelling in its representation of "Echoes of Success."
"It was truly an honor to be able to share this wonderful experience with Gavin, Sarah, and Keri Taylor. It was incredible to meet them and get to know them and learn more about their father, John Taylor, and how his life positively impacted as well as recipients of his gift of donation," said Purdy.
The Donate Life Rose Parade float has already done so much for 2017, and it's just getting started. If you would like to learn more about the Donate Life Float, get involved, or donate a rose click here.