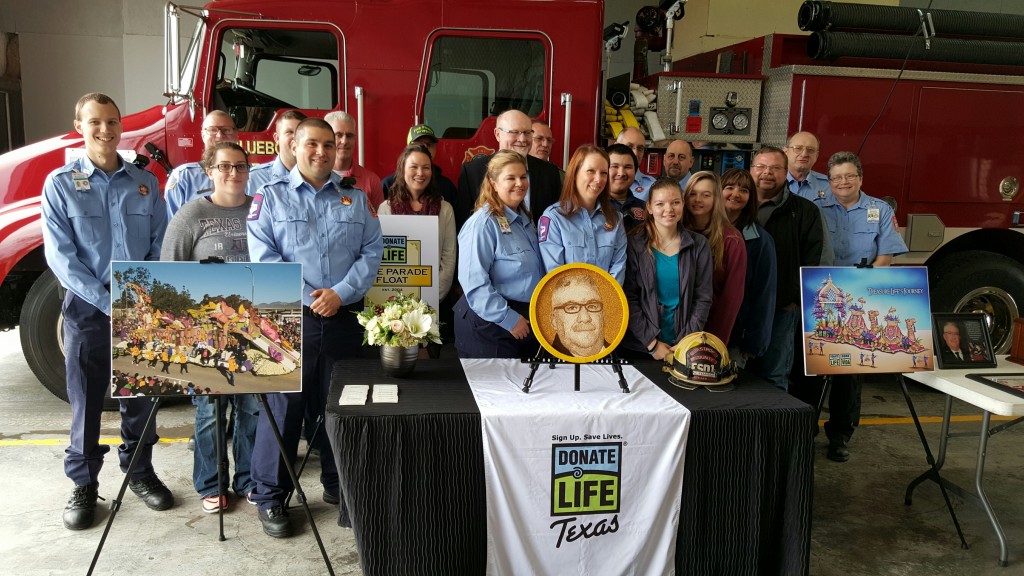 7 Things You Didn't Know About the Donate Life Float at the Rose Parade
The Tournament of Roses Rose Parade takes place every year on New Year's Day in Pasadena California.
The Rose Parade is one of the single most-watched annual events, making it one of the most visible events for the Donate Life campaign.
A float is built for the Donate Life campaign and adorned with all-natural floral portraits, or floragraphs, of deceased donors.
Last year, United Tissue Resources nominated donor and hero Chief David Fox of the Bastrop Volunteer Fire Department to be memorialized with a floragraph. Chief Fox's tissue donation has touched the lives of over 102 recipients in 21 states.
The Donate Life Float was first built in 2004 as the brainchild of lung recipient Gary Foxen as a way to honor donors and their families, but also to raise awareness for the demand for organ, tissue, and eye donation.
Every year, 24 organ and tissue recipients will ride the Donate Life float while 12 living donors walk alongside it.
You can become a donor today. More than 123,000 people across the country are in need of organ donation. There is an ever present demand for corneal and tissue donations with an average of 47,000 corneal and over 1 million tissue transplants performed yearly.
Learn more about organ, tissue, and eye donation, and how you can register as a donor in Texas at 
www.donatelifetexas.org
.